If you can't function without your morning cup of coffee, you should invest in the best Smart Coffee Makers or coffee machines. If you're serving a large group, these machines offer a practical layout. A smart coffee maker can prepare more than 15 cups of coffee in one go with the well-known glass pitcher, so you may use it repeatedly without worrying about running out. A decent smart coffee maker should give a premium flavor in addition to being easy to use, ideally with just one button. To avoid getting frustrated when scrubbing at the sink, you also need one that is easy to clean up after.
The top smart coffee makers on the market right now
1. Hamilton Beach Smart Coffee Maker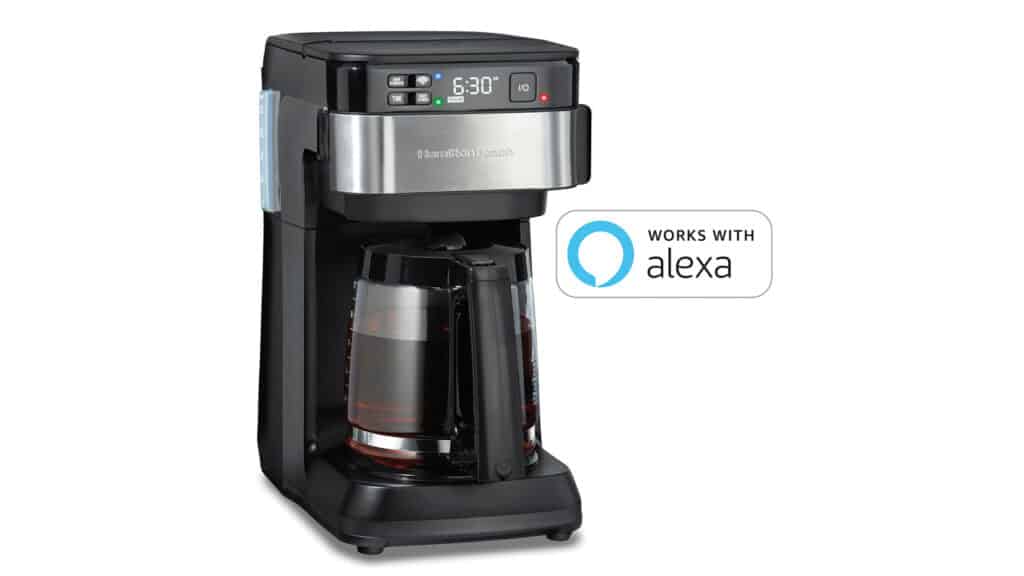 At first glance, Hamilton Beach Smart Coffee Maker appears to be a traditional drip coffee maker. It has a reservoir and front-fill basket. This design prevents you from having to completely pull it from beneath a low counter in order to fill it up. 13.25 inch (33.66 cm) high, 7.95 inches (20.19 cm) broad, and 13.9 inch (35.31 cm) deep are its dimensions. This results in a medium-sized footprint that won't take up the entire surface of your countertop. Additionally, it is short enough to easily fit underneath a low 18-inch cabinet. And since it weighs only 6.78 pounds (3.08 kg), moving it around is simple if necessary.
Read More: Hamilton Beach Smart Coffee Maker Review
2. Atomi Smart Wi-Fi Coffee Maker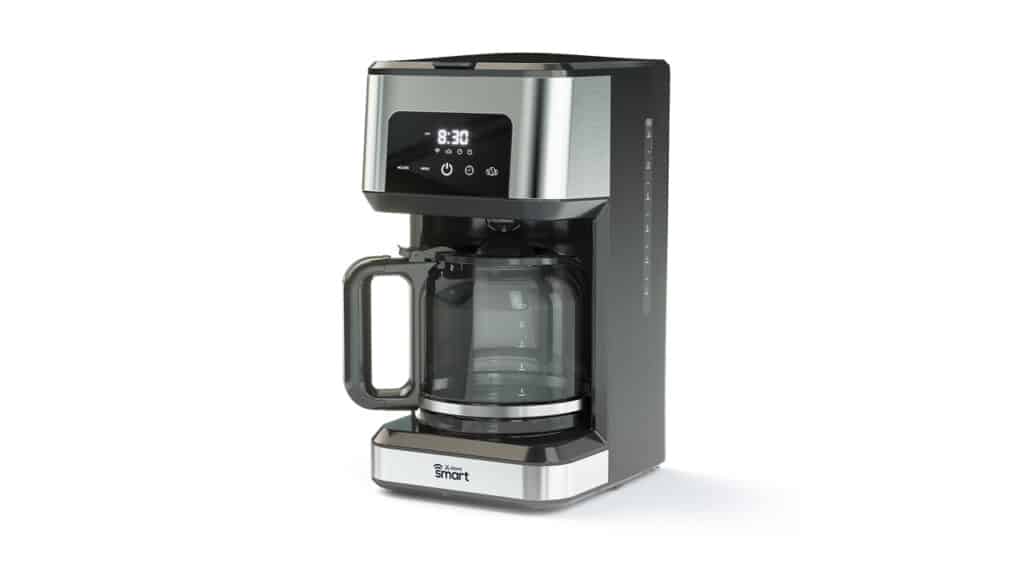 With a stainless steel finish, Atomi Smart Wi-Fi Coffee Maker offers a sleek, contemporary appearance. It is 8.5 inches (21.59 cm) deep, 8 inches (20.32 cm) wide, and 13.6 inches (34.54 cm) high. Even if countertop space is limited, it is relatively simple to position due to its tiny form factor. Its reservoir and basket, on the other hand, are both top-loading. In order to fill low-hanging cabinets, you will therefore need to pull them out. However, it's not overly heavy—only 7 pounds (3.18 kg)—making it simple to transport.
Read More: Atomi Smart WiFi Coffee Maker Review
3. Smarter SMC01 iCoffee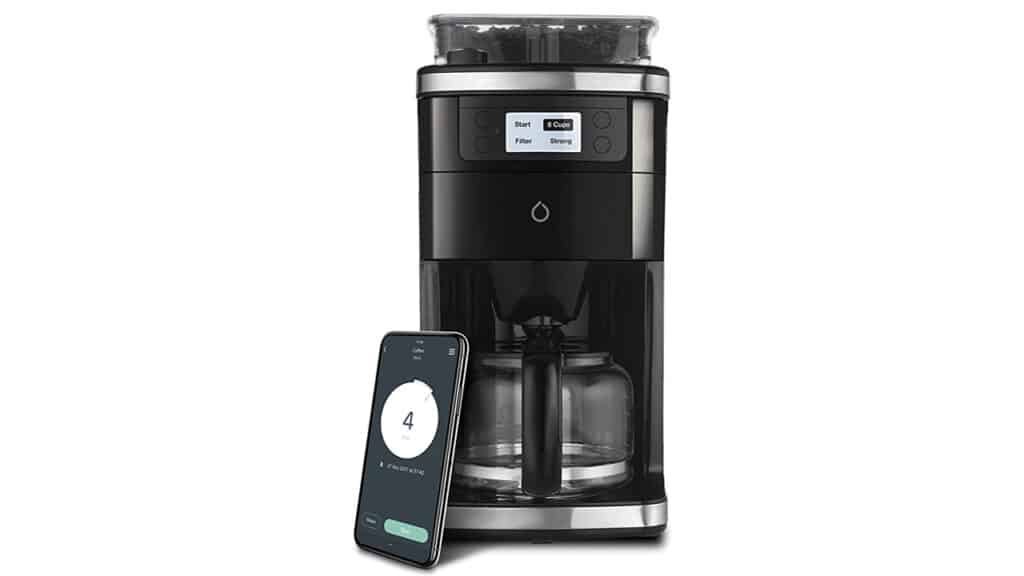 The Smarter SMC01 iCoffee has a reversible design. It also includes a set of interchangeable face plates in along with the standard black finish. In a matter of minutes, the color can be changed to red or white. It may therefore be matched to almost any kitchen's decor. 16.7 inches (42.42 cm) (42.42 cm) in height, 10.5 inches (26.67 cm) in depth, and 8.1 inches (20.57 cm) in width make up the total size.
The footprint is medium, and the height is still just low enough here to fit beneath low-hung cabinets. Placement won't be a problem as a result. That stated, it has a top loading design and a 15.1 pound (ca. 7 kg) weight. Therefore, if you don't have adequate clearance for convenient access, moving can be difficult.
Read More: Best smart coffee maker Smarter SMC01 iCoffee review
4. Smarter Coffee – Smart Coffee Maker with Wi-Fi & Voice Activated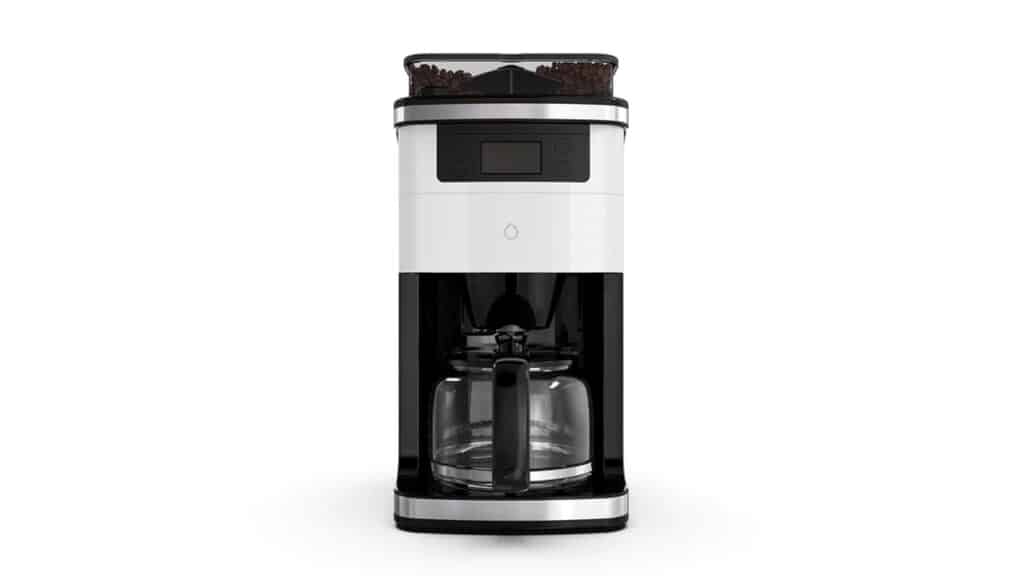 The ideal cup of coffee may start any wonderful day. The second generation of Smarter Coffee is made to be convenient and easy to use, and it consistently produces the ideal brew. To make the perfect cup of coffee, use the Smarter App and pick between the "filter" and "grinder" modes, along with your preferred strength. You may make your coffee however you like it, with Smarter Coffee. By selecting amongst bean to cup and filter mode on our app, as well as your preferred strength, grind size, and volume, you can customize your coffee.
Read More: Smarter Coffee: Smart Coffee Maker with Voice Activated & WiFi
5. GOAT STORY GINA Smart Coffee Maker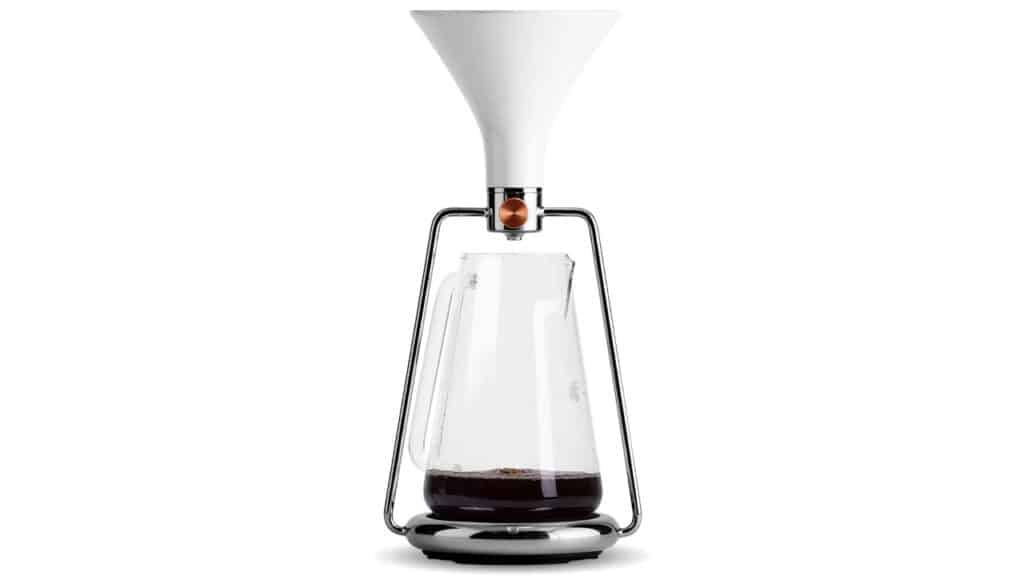 Goat Story Gina is possibly the most fashionable Smart coffee maker. With a precise valve and an integrated scale to see how full the carafe becomes, it can produce pour-over coffee, immerse brew, or cold brew. By connecting your phone to your Bluetooth device, the app enables you to track whatever brew you make.
Read More: GOAT STORY GINA Smart Coffee Review
6. Saeco GranBaristo Avanti Super Automatic, Connected, Espresso Machine, Stainless Steel, HD8967/47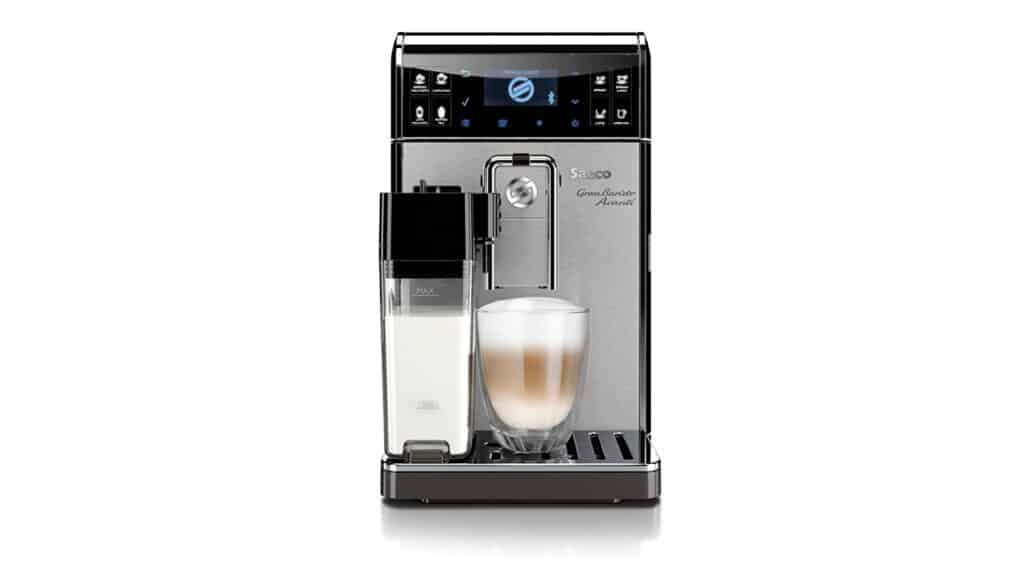 One-touch Latte Macchiato and Cappuccino with milk carafe. Enjoy perfectly cooled, ultra-creamy cappuccinos and latte macchiatos in the simplest way possible. Just pour milk into carafe, plug it in, and choose the beverage of your choice. Your beverage, whether it's frothed milk or a cappuccino, will be supplied quickly, without a splash, and at the perfect temperature.
Read More:
7. BrewGenie BG120 Smart Coffee Maker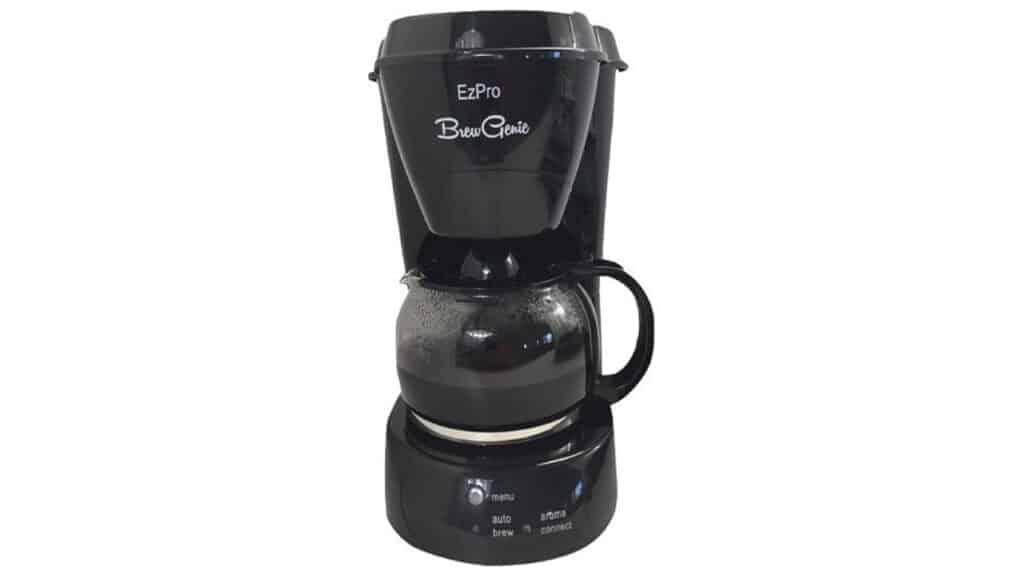 A more intelligent brew to awaken to… so you can concentrate on the rest. Reminds user to prepare for brewing the previous night with Brew Smarter. Programmable to brew automatically every morning at the same time through your smartphone on demand (even from bed). When brewing, your smartphone will play alert tones or music to wake you up. Safer Brew: No freshwater in the tank is indicated by the Auto/Brew LED flashing red quickly. No water warning tones or messages appear on connected smartphones. Brewing stops to avoid overheating if there is no water.
Read More: BrewGenie BG120 Smart Coffee Maker Review
8. Behmor Connected Customizable Temperature Control Coffee Maker, Compatible with Alexa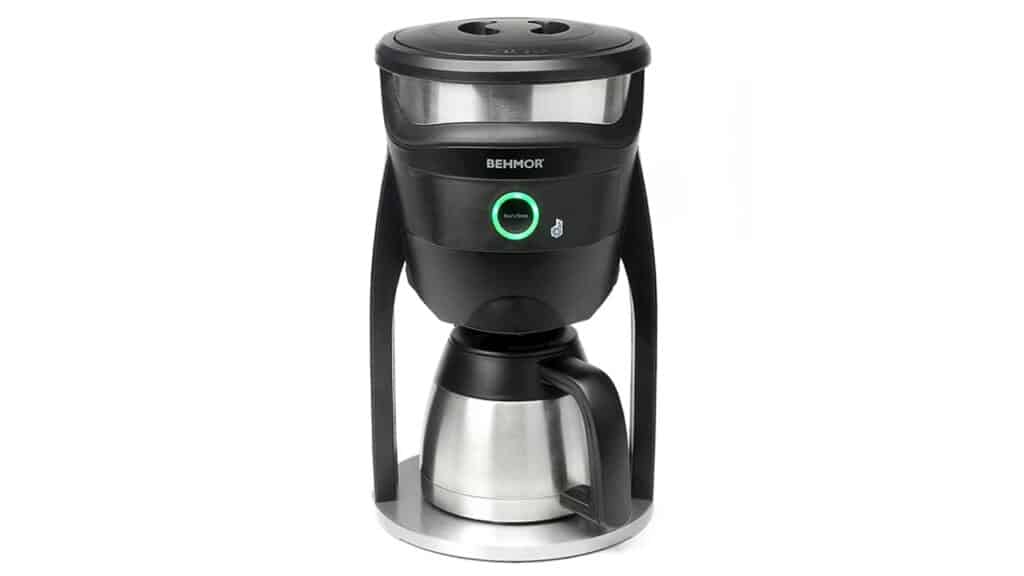 You can adjust the brewing temperature, the pre-soak time, and the altitude for precise brewing with this Behmor adjustable, temperature-control Smart coffee maker using a phone app for simple, remote operation. All you require is your words to prepare a coffee in the morning thanks to Amazon Alexa integration. You can adjust the brewing temperature, the pre-soak time, and the altitude for precise brewing with this programmable, temperature-controlled coffee maker that has a phone app for simple, remote operation. The world's first Specialty Coffee Association (SCA) certified smart maker is integrated with Amazon Alexa and only requires your voice to prepare a cup of coffee in the morning.
Read More: Behmor Connected Customizable Temperature Control Coffee Maker, Compatible with Alexa
Note: Before you buy, think about the kind of coffee that you and the family genuinely like to consume. For instance, a complete bean-to-cup machine will grind freshly roasted beans from scratch, and the flavor will taste more flavorful as a result. Even though they are typically less expensive, machines that use merely ground coffee nonetheless deliver wonderful results. If you like to purchase whole beans, you might want to maintain a grinding machine on hand.
See More:
Best 18 Smart Kitchen Appliances For Your Home