Introduction
In today's blog, I'm walking through everything new and updated in Apple TV OS 16. I'm going to walk you through the new features and API changes, and at the end, I'll give you some information on availability and supported models. Now we have our Apple TV 4k connected to our intelligent m8 Samsung monitor. Let's go ahead and take a closer look.
New Bluetooth game controller support.
The first thing that excites me a lot about Apple TV OS 16 is Apple is bringing more support for gaming controllers to its set-top box.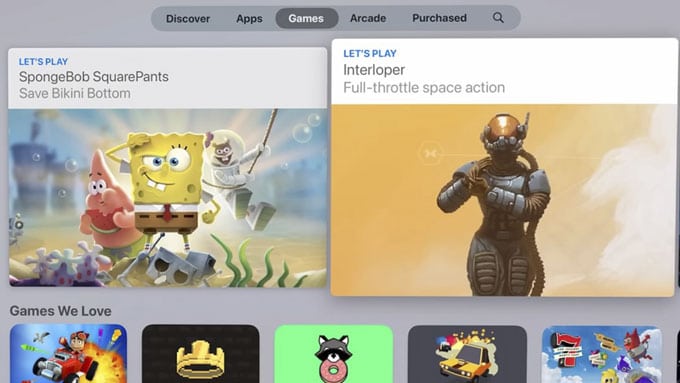 That could mean a variety of something aside from Apple doubles down on controller support. We could hopefully see some improvements to apple's gaming situation and Apple Arcade in the future precisely. What is nice is apple is calling out support for Nintendo controllers, so we'll have support for both joy-cons and the pro controller on Apple TV OS 16 and Apple TVs.
This functionality also appears to work with apple's other platforms. So, you can use it on your iPhones, iPad, and Mac, but it's great to be able to use it on your television, where I think a lot of the game's associated to be played.
New previews in the Apple TV app
A small UI change is coming this time in the Apple TV app.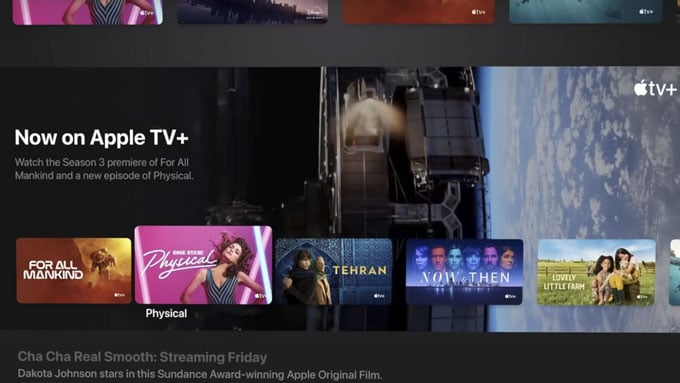 These rich video previews can now play to help you discover your next favorite Apple TV plus original, so this is just a row of the featured content in the TV app. Currently, these rich videos will play behind it as you look through the various available options, just a neat way to highlight apple's original content.
HDR10+
Originally, when Apple TV OS 16 has announced alongside apple's other platforms, Apple touted HDR 10 plus support.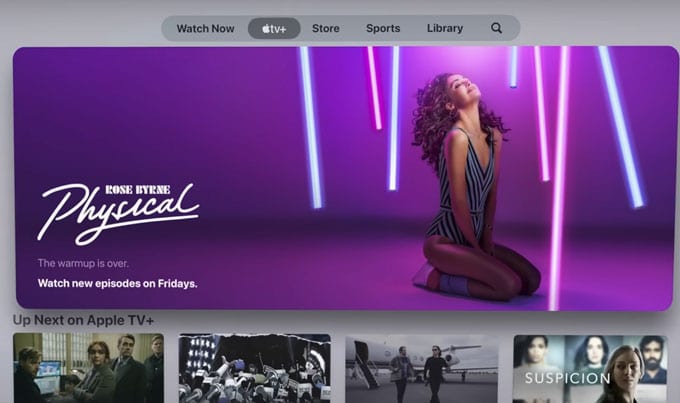 Now, if you're not familiar with the different specs for HDR, there's a variety of them out there, the common ones being HDR 10, HDR10 plus, and Dolby Vision. Dolby Vision is the best out of all of them. It's an extraordinary HDR format that many high manufacturers, support, including Apple TV OS 16, in fact, using an iPhone 13 pro or pro max. You can record in Dolby Vision HDR, and it looks fantastic. But some manufacturers do not support Dolby's vision because its requirements are high.
Additionally, they don't like to be bound by this particular set of rules and specs for HDR content. So, some like Samsung have rebuffed Dolby Vision and instead are supporting HDR10, HDR10 plus, or their proprietary versions of HDR. These other versions have a bit looser specs, but Apple now supports HDR10 plus on Apple TV OS 16 and other platforms. What's nice about this is that you should be able to get some great-looking HDR content on televisions.
That is not supporting Dolby's vision now, even after Apple made this announcement. Though, it seems like many references to HDR10 plus remove from Apple's pages and development forms. So, it's going to be interesting. It looks like it could just be delayed to come out in the future. So don't count on this yet. But if it does come to fruition with the launch of tus16. It's going to be an impressive thing for anyone who doesn't have a Dolby Vision TV that still supports HDR.
Apple Fitness+ Callouts on Apple TV OS 16.
For anybody using Apple fitness plus and their Apple Watch to work out on Apple TV OS 16, there's a charming update coming to the fitness app.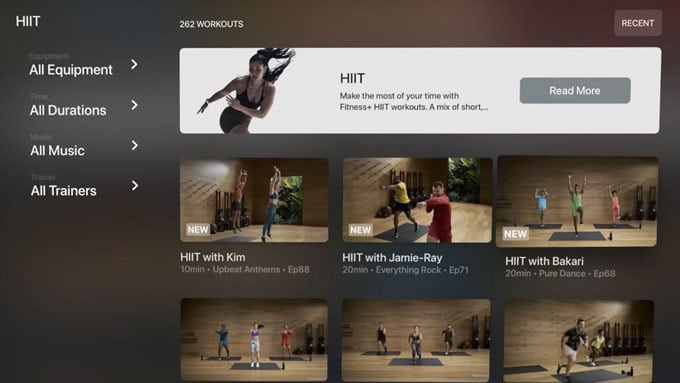 Now different intensities can be shown on screen. So, right now, Apple has these calls-outs like hard-hit areas., It would help if you went all out, something, or your different metrics throughout your workout. Apple TV OS 16 will now be showing the intensity on screen and can go between easy-moderate complex, and all four intensity levels can now be called out on-screen during your Apple fitness workout.
Cross-device compatibility on Apple TV OS 16.
Another change Apple has been touting with Apple TV OS 16 improve or new cross-device compatibility, so apple's officially using this already with apple fitness. When you do a workout, it pops up on the screen of your Apple Watch will be discovered, and you can continue and connect to your Apple Watch. It's great to do, and now apple's making this easier for third-party developers. Here's what Apple says about this new cross-device compatibility.

Integrating this app with iOS, iPad, or Watch OS App. Unlock new experiences on Apple TV OS 16. For example, you can deliver more personalized workouts on the Apple TV OS 16 based on a motion sensor DA from your Apple Watch. Real-time display information on your iPhone. While the media plays in your app on the Apple TV OS 16. Or include more screens for gameplay, so we should see multiple uses of this new cross-device compatibility in multiple genres of games, video apps, and workout apps it's pretty cool to see what developers will do with this new API.
New Settings change the Apple TV OS 16.
Here are a few other changes with Apple TV OS 16.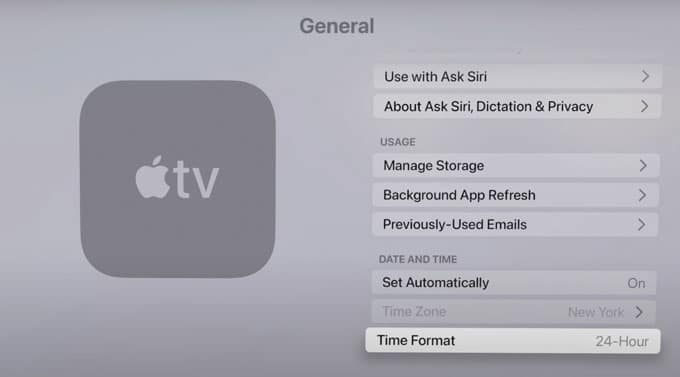 When you go into settings and under general, there is now a new option to toggle between 12-hour or 24-hour time formats. If you go under accessibility, this new option for the hover text makes it easier to see what is on-screen.
Control Center additions in Apple TV OS 16.
Inside the control center, it will now automatically suggest that other family members add different users of the Apple TV. Apple TV OS 16 is bringing more swift UI elements to developers, including different styles of buttons and UI elements that they can use in creating their applications, which should improve the quality of apps on Apple TV OS 16.
Compatibility and availability in Apple TV OS 16.
So, let's go ahead and talk about availability and what devices Apple TV OS 16 will support. Officially, Apple TV OS 16 will run on Apple TV HD, Apple TV 4th generation, and Apple TV 4k. And the second-generation Apple TV 4k are the four devices of Apple TV. That Apple TV OS 16 will support, Apple TV OS 16 set to be released this fall. AS a free update for existing users, it will probably launch alongside apple's other new platforms, including iOS 16, iPadOS 16, watchOS 9, and macOS Ventura.
However, macOS Ventura might be a little behind. It'll also coincide with the release of the home, pod 16 updates that are also expecting to be released and have some similar support, including matter support when it's released alongside these other platforms.
See More:
Apple's USB-C iPhone could become mandatory in the U.S.
Watch OS 9's New Features, It will track everything.
Apple's New MacBook Air M2 Laptop