Introduction.
Regular microwaves cannot be connected to a home Wi-Fi network, but smart microwaves can. This enables you to manage their operations through an app you've downloaded to the smartphone or tablet. The ability to scan barcodes, which is used to download recipes, as well as a humidity sensors and other features are all included in smart microwaves. Your smartphone can be used to communicate with smart microwaves. Through the virtual assistant in your smart home, you might even be able to operate your microwave.
A microwave, in the minds of most people, is a device used to reheat food or pop popcorn for movie night. The variety of ways users can utilize a smart microwave is increased by its increased versatility and inclusion of various cooking options. They also have voice control, Wi-Fi connectivity, and other modern capabilities you would anticipate from a digital appliance. Your smart microwave will automatically download the correct cooking directions to follow when you scan the barcodes on packaged food.
The top Smart Microwave's on the market right now
1. Samsung Smart Microwave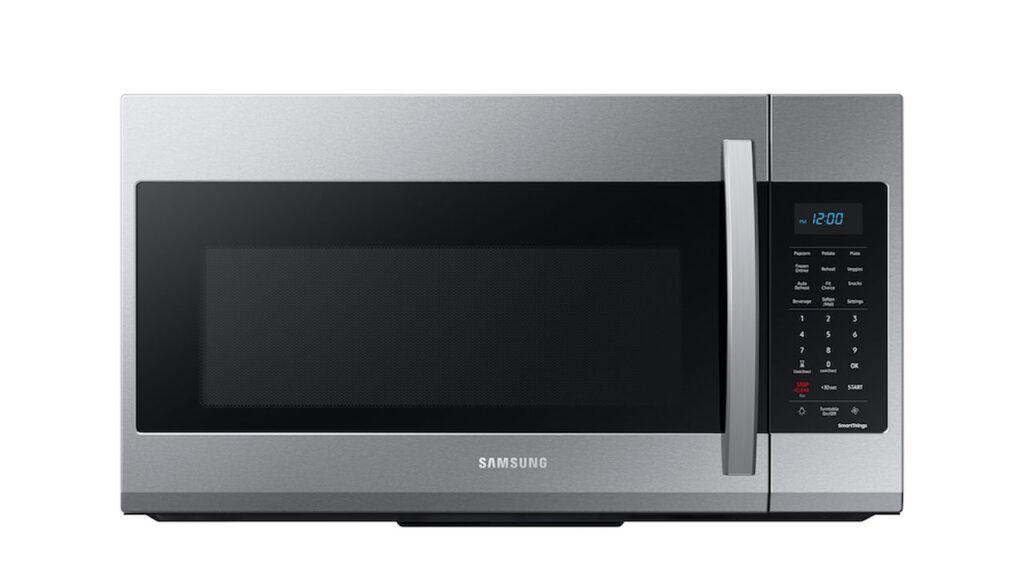 Samsung offers a selection of freestanding and built-in microwaves in a variety of colors, including versions intended to be installed over the range to maximize space. A smudge-proof outer coating on every Samsung smart microwave prevents you from leaving unattractive fingerprint traces when you touch one. The internal enamel finish is easy to clean and resistant to scratches.
Samsung smart microwaves are equipped with strong air convection technology, which uses a top vent to move hot air over the cooking area. This function promotes more equal cooking of your food. Samsung claims that this will result in a 30% faster turnaround time for meals than a standard convection microwave. The built-in grill in microwaves allows you to crisp on top of any food just like in an oven.
2. Sharp Smart Microwave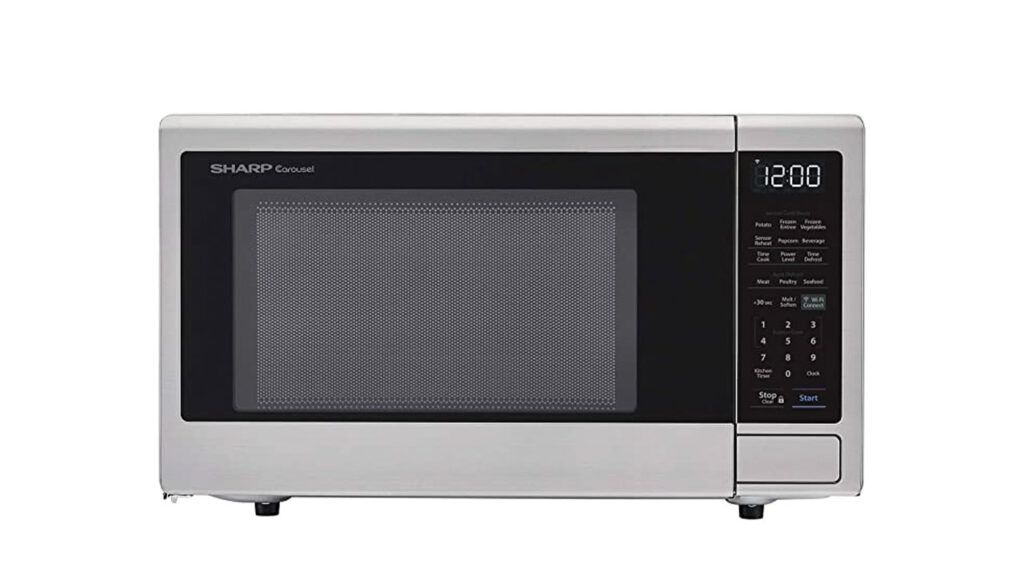 With the Sharp Smart Microwave Oven, you can automate chores and increase potential for efficiency in your kitchen by connecting to an ecosystem of connected devices via a single hub (in this case, your smartphone). This Sharp microwave oven features over 70 voice commands for tasks like defrosting meat, making the perfect popcorn, and reheating last night's meal. It can be synced with and operated by Amazon Alexa device.
3. Sharp Stainless Steel Smart Carousel Countertop Microwave Oven (SMC1139FS)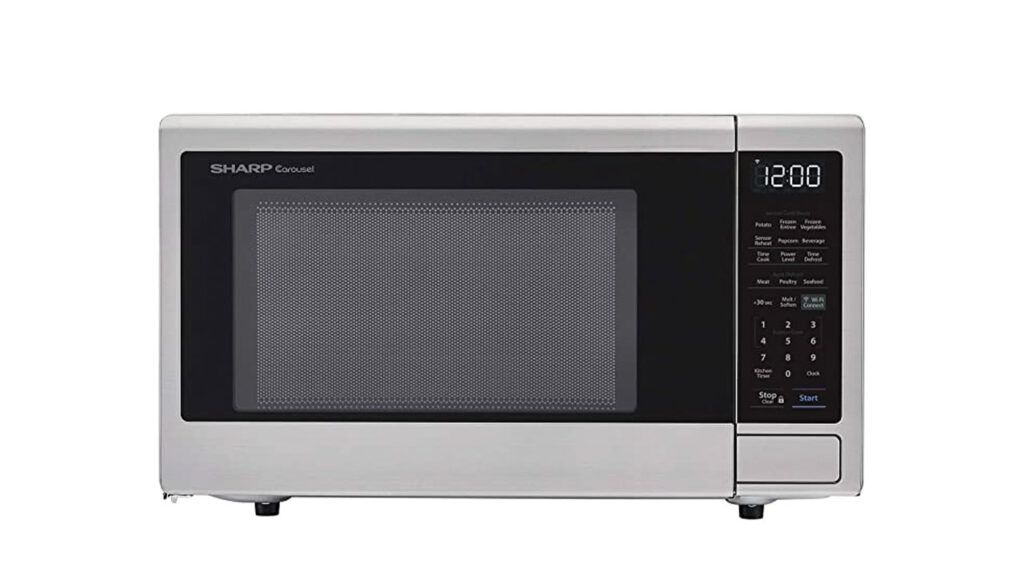 The 1.1 cu. ft. stainless steel SMC1139FS The first model of this size by Sharp® that supports Alexa for hands-free voice instructions is the ft. 1000 watt oven. Orville Redenbacher®, the market leader in microwave popcorn, has specifically calibrated this family-sized smart microwave oven to produce the best popping results. To select Classic Size (3.3 oz (0.12 kg)) as well as Single Serving Mini Bag (1.16 oz (ca. 44 g)) of Orville Redenbacher's ® Microwave Popcorn, simply tap the "Popcorn" button, or ask your Amazon Echo device. Simply say to Alexa, "Alexa, microwave classic popcorn," and then relax while savoring the buttery, wonderful flavor of Orville Redenbacher's Gourmet® Popping Corn.
4. Amazon Smart Oven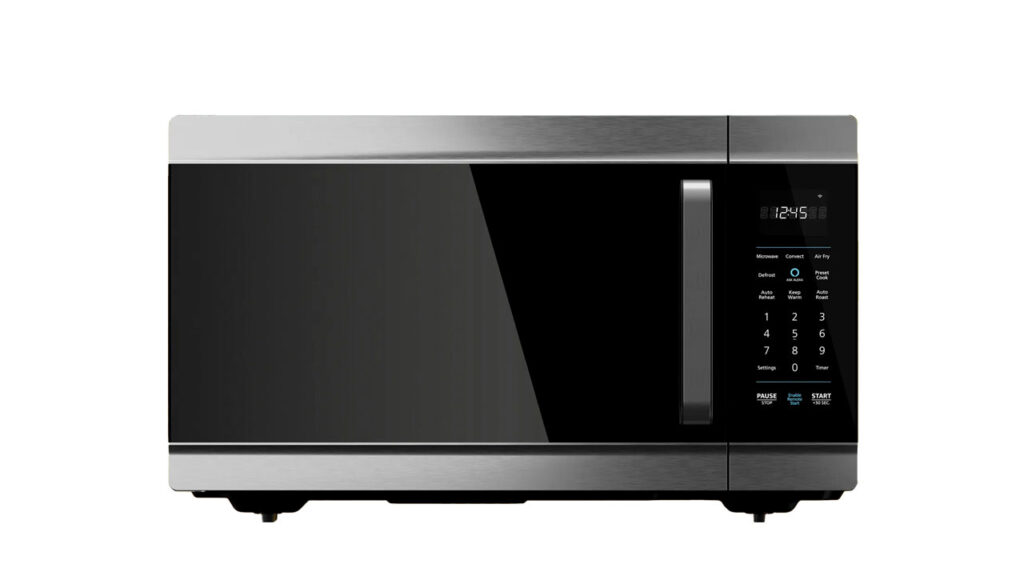 The Amazon Smart Oven's primary selling point is its intelligence. It includes Amazon's "Certified for Humans" Wi-Fi Simple Setup, which is included with the device. That implies that the oven will immediately connect to the network and be identified through your Alexa app whenever you plug it in when an Alexa interactive speaker has been configured on your Wi-Fi network. From any loudspeaker on your network, you may ask Alexa to perform tasks like turning on the oven. A remote start button allows you to start preheating and cooking while you're away from home, but it turns off after 24 hours.
5. Sharp ZSMC1449FS Smart Countertop Microwave Oven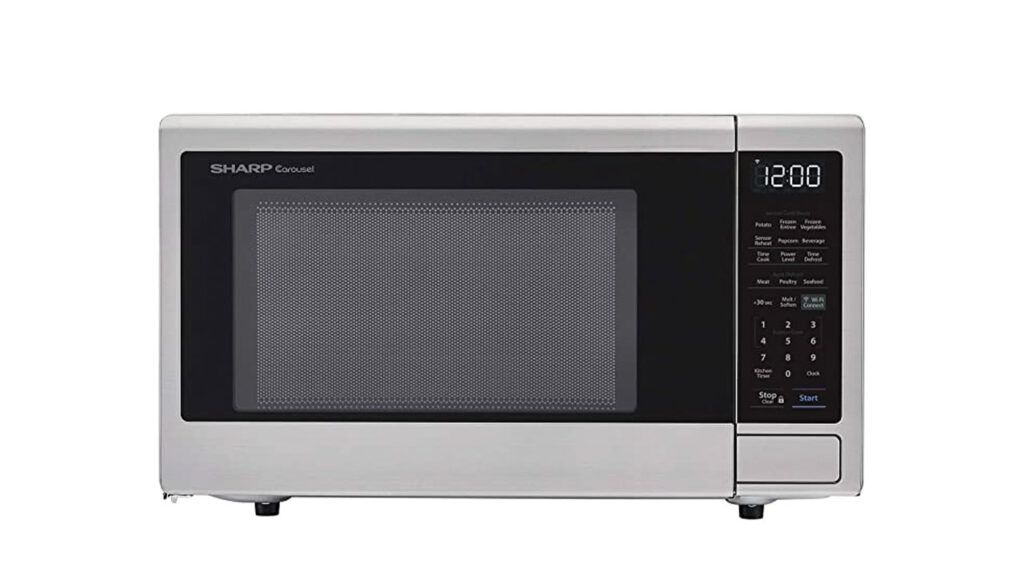 Initial 1.4 cu. ft. Sharp countertop microwave oven with Alexa functionality. Smart homes that are easy for non-experts to use are Certified for Humans. With Alexa, setup is easy. Cooking with no hands using more than 70 Alexa voice control. Optimal popping results with Orville Redenbacher's Certified Popcorn Preset Tuned. The extra-Large White LED Display Automatically Sets the Clock.
6. Amazon Basics Microwave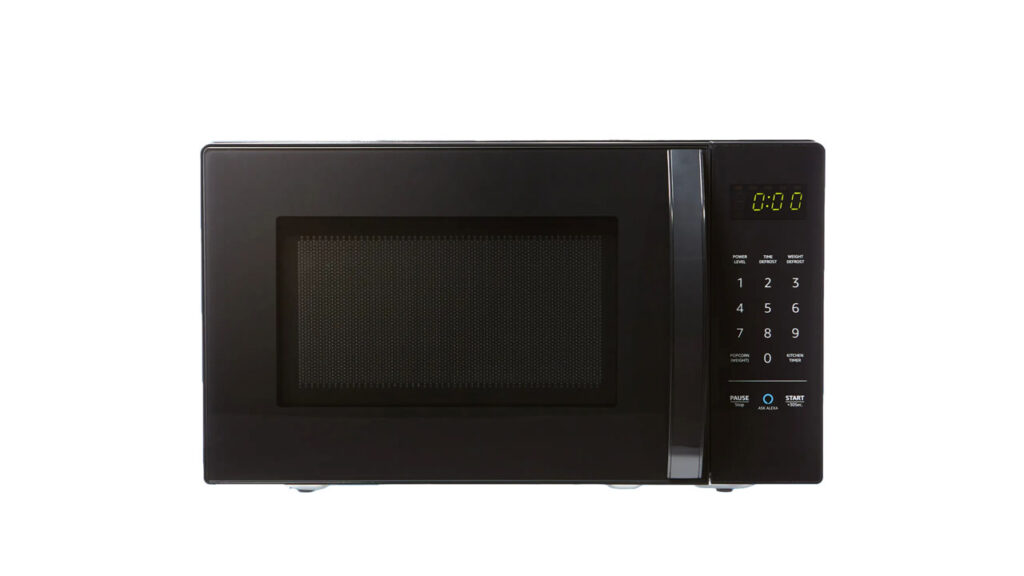 Making popcorn, cooking potatoes, defrosting veggies, and reheating rice are now simpler tasks. With an Alexa device, you can simply ask Alexa to begin microwaving thanks to quick-cook speech presets and a condensed keypad. In addition to 10 power settings, kitchen timers, a kid lock, and a turntable, the compact design saves counter space. Every day, Alexa learns new things and develops new setups.
7. Sharp Stainless Steel Smart Carousel Countertop Microwave Oven (SMC1449FS)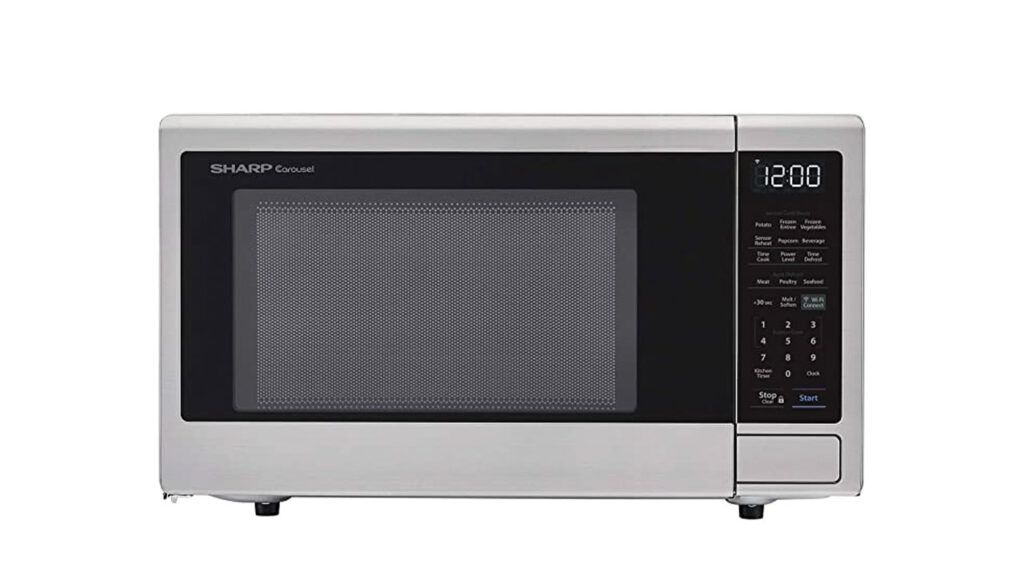 The 1.4 cu. ft. family-sized Sharp SMC1449FS ft. 1000 watt microwave oven is specifically tuned to obtain optimum popping results from the ruler in microwave popcorn, Orville Redenbacher®, and works with Alexa for hands-free procedure using voice commands. 6 Simply touch the "Popcorn" icon to select the Classic Size (3.3 oz (0.12 kg)) or Single Start serving Mini Bag (1.16 oz (ca. 44 g)) for Orville Redenbacher's ® Microwave Popcorn or use your Amazon Echo device to speak. Simply say to Alexa, "Alexa, microwave classic popcorn," and then relax while savoring the buttery, wonderful flavor of Orville Redenbacher's Gourmet® Popping Corn.
8. GE Smart Countertop Microwave Oven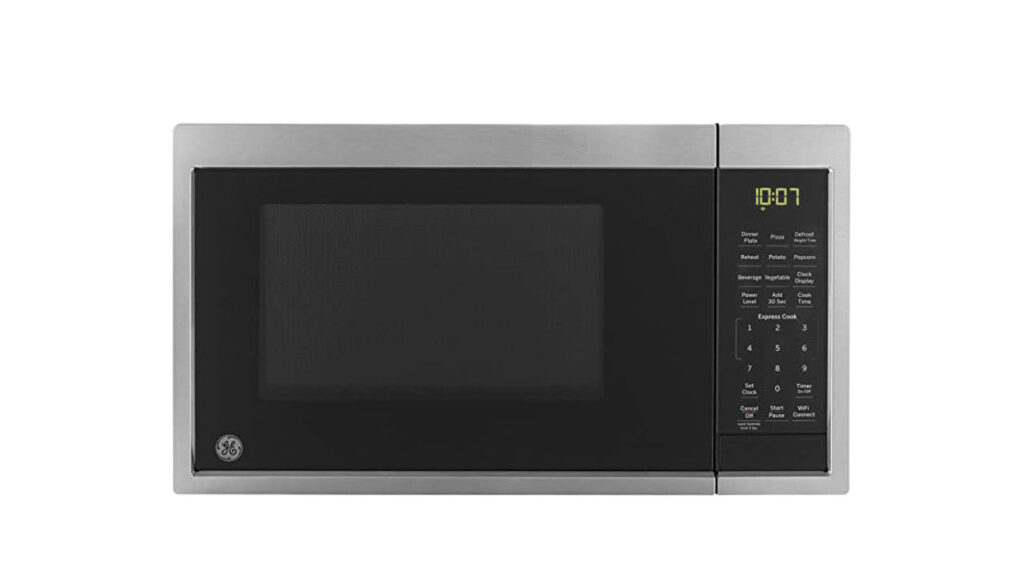 Through Alexa or Google Assistant, voice-enabled cooking enables you to turn on and off your microwave, set a timer, or alter the power level; Scan-To-Cook Technology speeds up and improves the preparation of frozen foods. Cooking controls are easy to use with just one touch; additional conveniences include a kitchen timer, safety lock controls, and cooking completion alarms. For best performance, experts in this field, times, and power settings can be manually adjusted or programmed.
9. TOSHIBA ML-EM34P(SS) Smart Countertop Microwave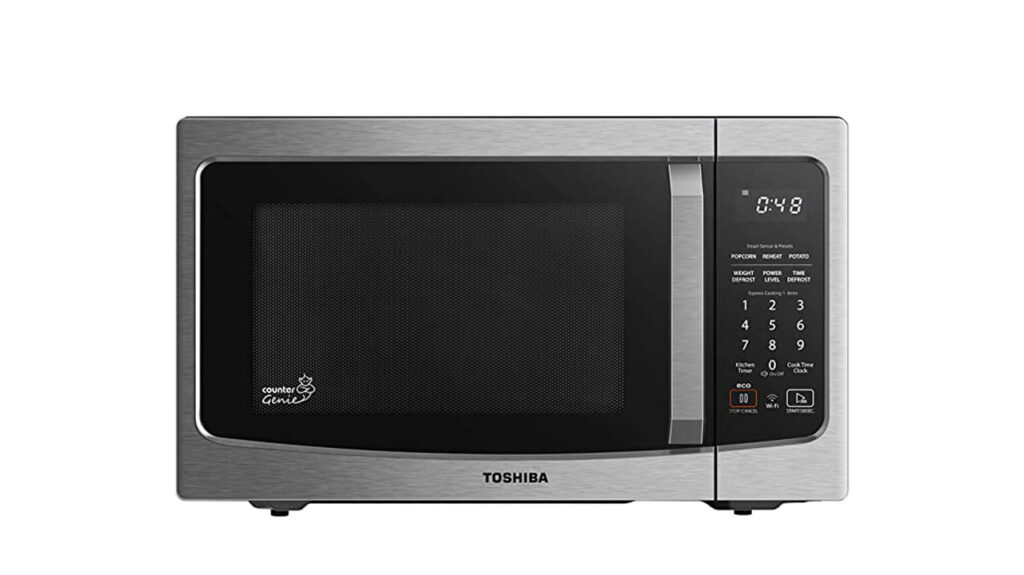 Convenience is provided via the smart countertop microwave's integration with Alexa and the use of an echo device, which enables hands-free operation via voice commands or mobile app control. Popular dishes including popcorn, potatoes, pizza, vegetables, and more are offered on the preset menus. To promote optimal heating and facilitate cooking, a humidity sensor automatically modifies the cooking power. You can turn off the grating beep that signals the cook's completion with the sound on/off button. So, don't worry about waking up your family or roommate.
10. Sharp Stainless Steel Smart Easy Wave Open Microwave Drawer Oven (SMD2489ES)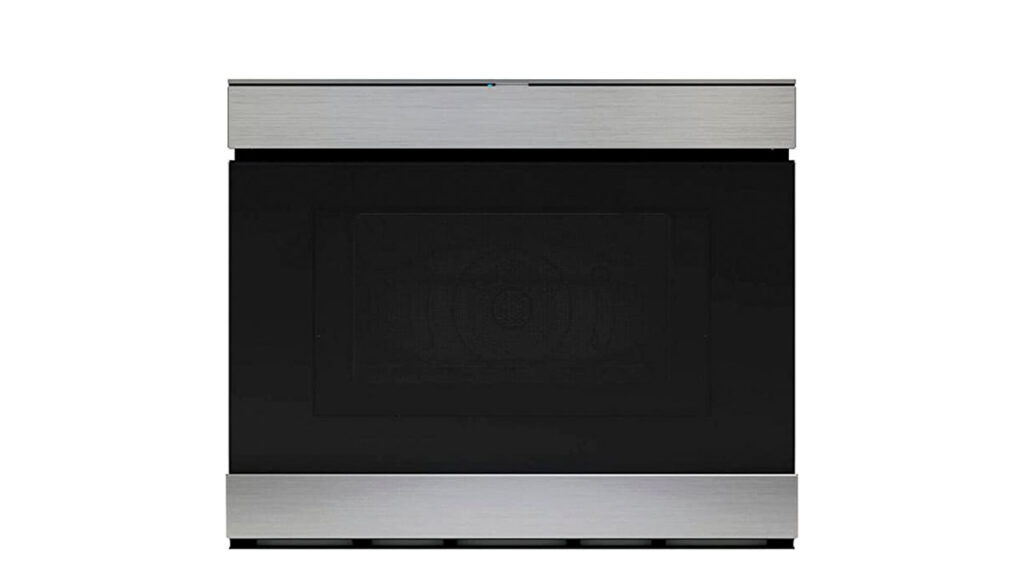 The first built-in Microwave DrawerTM featuring Wi-Fi connectivity for easy integration with your contemporary, smart home is the Sharp SMD2489ES. To activate the smart features, install the Sharp Kitchen app. Built-In Airflow venting is a feature of the Sharp Microwave DrawerTM SMD2489ES. Now, instead of needing additional trim kits or vent deflectors, you can choose between the conventional "proud mount" installations and flush putting for a streamlined finish.
Simply wave up and down close to the motion sensor to activate our touchless Easy Wave Open feature, and the Microwave DrawerTM will glide open. Our revolutionary Easy Touch Automated Drawer System softly shuts the oven to prevent messes with the press of a button or a light prod.
11. Smart Convection Microwave Drawer Oven (SMD2499FS)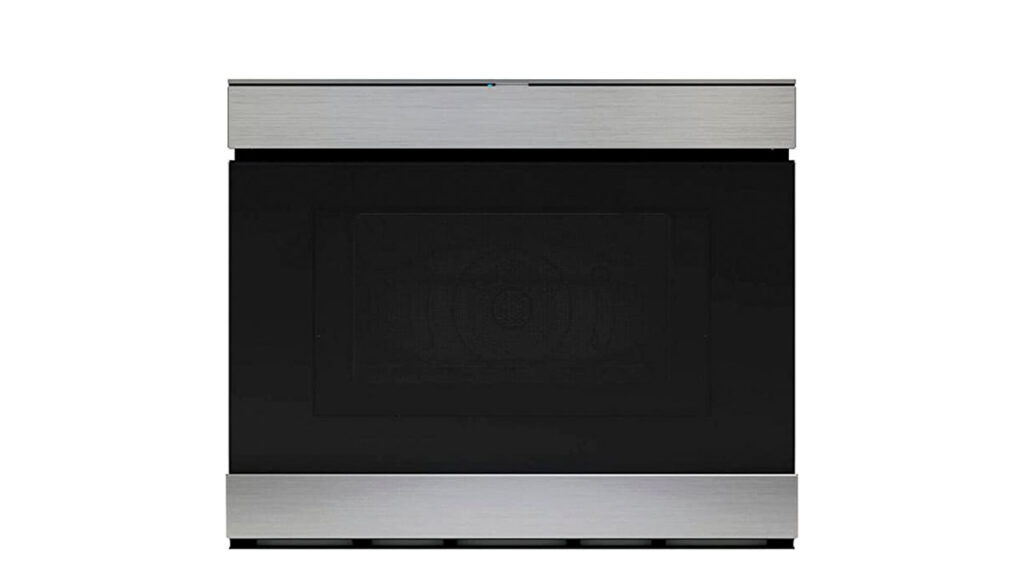 The most eagerly awaited Sharp kitchen invention is the Smart Convection Microwave DrawerTM Oven (SMD2499FS). The SMD2499FS is an essential luxury for your contemporary, smart house because of the speed of sensors microwave cooking, and the adaptability of convection cooking. The upper 24″ Built-In Smart Convection Microwave Drawer Oven from Sharp is designed to blend in with the largest variety of kitchen styles and appliances. It features subtle branding inside the hidden control panel. Any kitchen would look stunning with the modern, low-profile design, edge-to-edge black glass, with a stainless finish.
Note: While many smart microwaves have some cutting-edge capabilities, they nonetheless serve the same core purpose as conventional versions. To save time, certain smart microwaves, for instance, allow you to scan the barcode on food packages to have the appropriate setting and temperature selected automatically. This saves you from having to read the preparation guidelines. Automation, where the microwaves learns about your cooking preferences and provides plausible setting possibilities, is another potential function. Some offer additional cooking options, such as air frying.
See More:
Best 18 Smart Kitchen Appliances For Your Home
7 Best Smart Food Processors on The Market Right Now
8 Best Smart Ovens and Toasters on The Market Right Now