Introduction.
It's simple to understand why Smart pressure cookers have become increasingly popular in recent years. You don't have to be an expert cook to utilize these multitasking gadgets, and the end result is a great meal with little work. Smart pressure cookers take convenience a step further by using WiFi to connect to your devices, including phones, tablets, and Alexa.
This enables you to check on your dinner or even control your cooker from a distance using the appropriate apps. The finest smart pressure cookers could be wonderful for having meals ready during the week if you're simply preparing for yourself or a small group of people, saving you a ton of time and dirty dishes.
The top Smart Pressure Cooker on the market right now
1. Chef iQ: The World's Smartest Pressure Cooker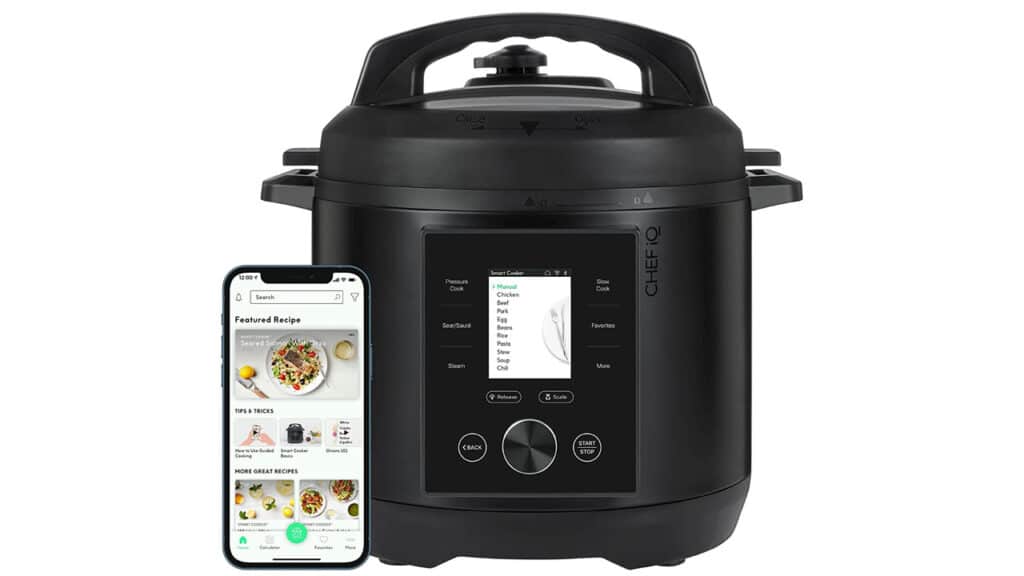 This 6-quart, 1000-watt cooker is packed with features both inside and out. A beautiful full-color display is on the outside, and within there is a rack and basket of steaming meats and vegetables as well as a scale to weigh everything you add. Additionally, it can be connected to the app via WiFi and Bluetooth, enabling you to monitor and control it from other rooms. All of this is before you ever link it to the app. All you have to do to use it is enter the ingredients, and it will walk you through the rest.
2. Instant Pot Wi-Fi-enabled 6-quart electric pressure cooker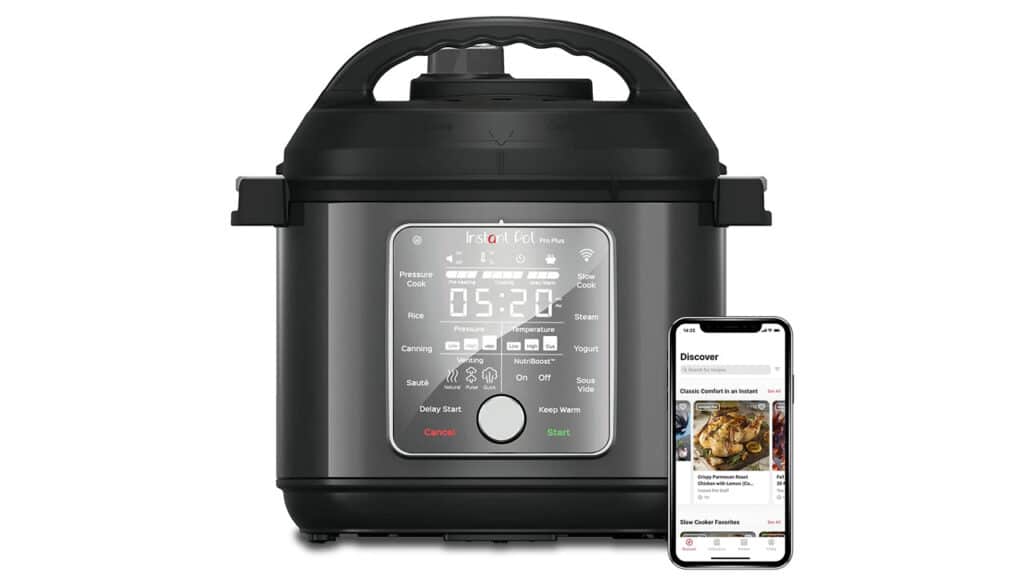 This cooker can be controlled only with your voice over WiFi and is compatible with both your smartphone and Alexa. Along with steaming, sautéing, and slow cooking, it can also make cakes and other delectable treats. With 10 built-in safety measures, including protection from overheating and a tight-locking lid, it is also user-friendly for novice chefs. Along with offering thousands of recipes to test, the free Cooker app also offers an online platform where users can compare and discuss recipes.
3. Instant Pot 10 in 1 6-quart Ultra pressure cooker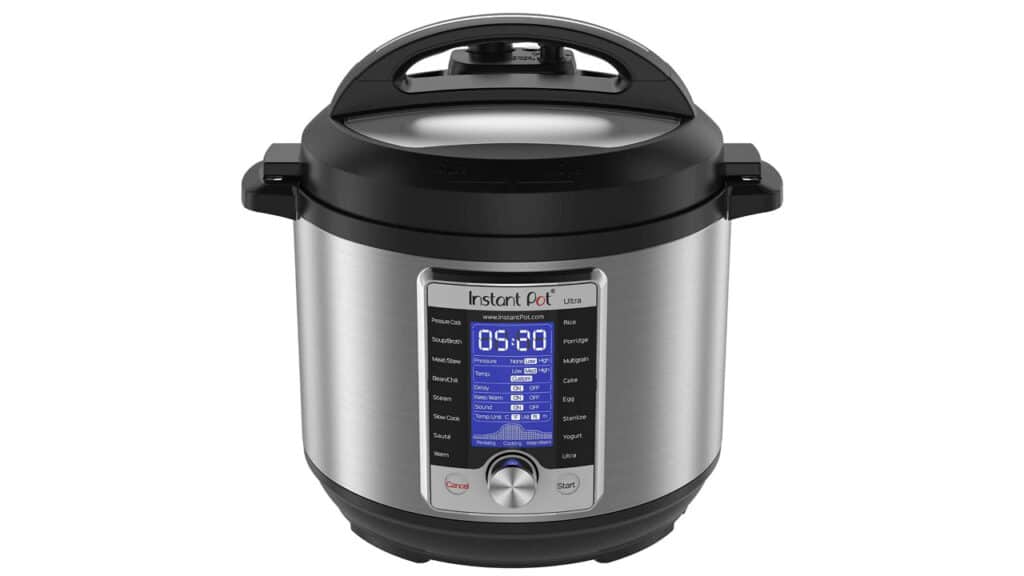 You can easily design exact, personalized cooking options for your dream meal using this other Instant Pot option. This is able to self-regulate when it comes to venting or pressure, and including heating intensity and duration, because to the microprocessor inside. The company's free software allows you to ask Alexa to tell you recipes step-by-step even if it doesn't directly connect to WiFi.
4. Crock-Pot 8-Quart Multi-Use XL Express Crock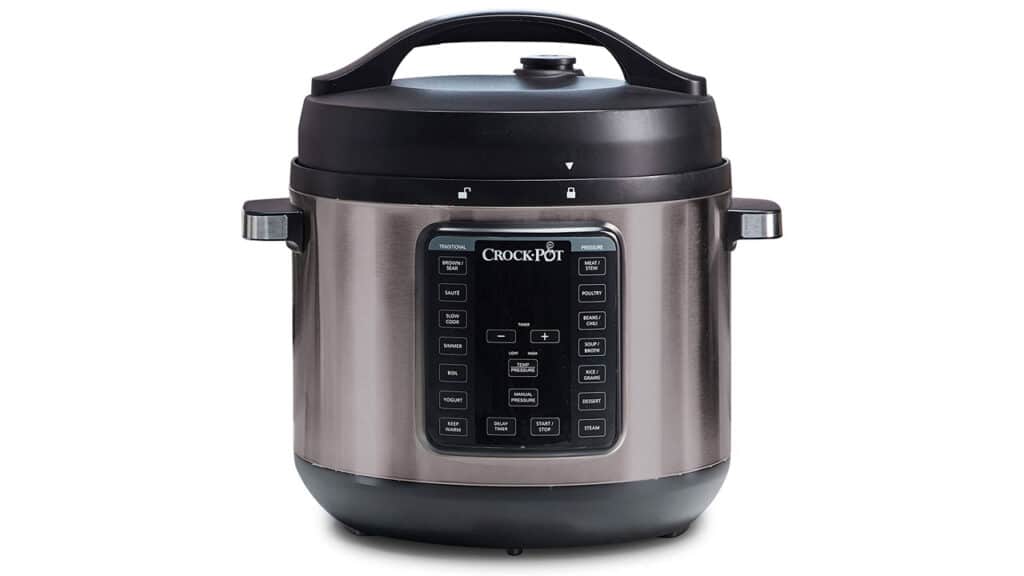 It's no wonder that the slow cooking feature on this versatile pressure cooker receives high accolades as Crock-Pot is now almost a byword for the electric slow cooker. Even if the pressure cooking feature also lives up to the high standards set by reviewers, the slow-cooking feature does. One reviewer who often prepares meals for "8 or more people" (5 children, the man, family, and friends) refers to this device as "the love of my life."
5. Instant Pot Duo 7-in-1 8-Quart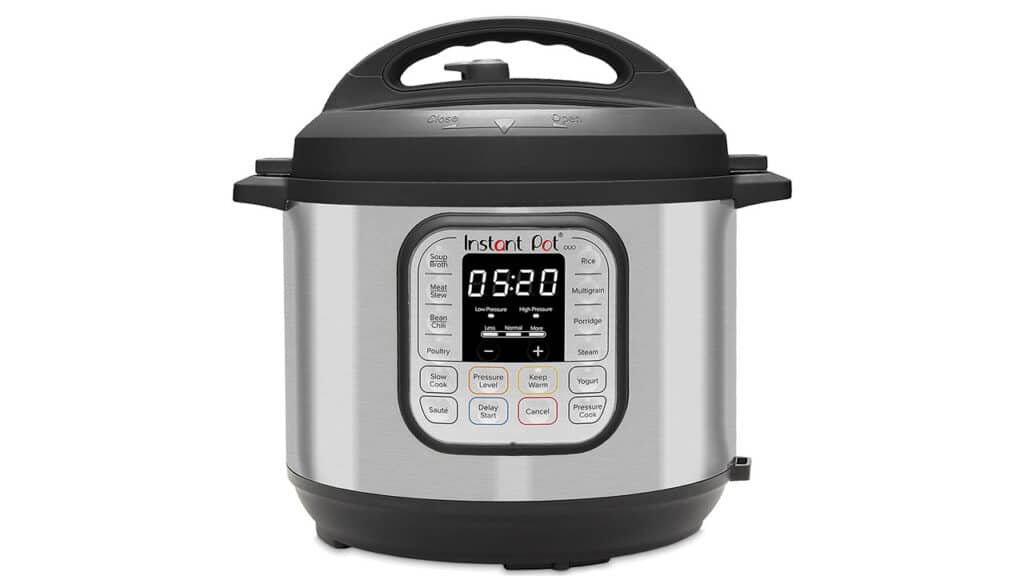 The most popular Instant Pot model has 13 programmable settings and seven built-in features (pressure cook, slow cook, yogurt maker, rice cooker, steamer, saute pan, and food warmer). We valued the large, easy-to-read digital with push-button display as well as the detachable cover for faster cleanup. The stainless inner pot is dishwasher-safe, and switching between high and low pressure is effortless. Additionally, a keep warm setting and an integrated steam rack provide extra convenience.
6. Breville Fast Slow Pro, 6.3-Quart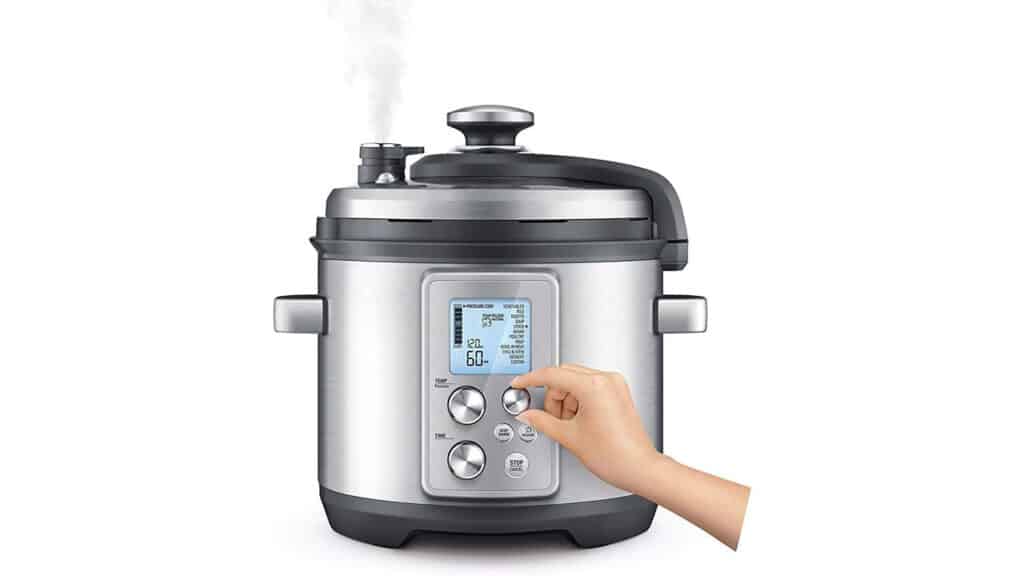 Experts rated the polished stainless steel Fast Slow Pro, a typical Breville product with a sleek look and reliable performance, excellent points for performance and features. This pressure cooker should please experienced pressure cooker enthusiasts and hands-on cooks. In contrast to the other model experts tested, the Breville allows you to fine-tune the pressure (you may change in minuscule 0.5 psi increments). Additional pressure and temperature control is provided by dual sensors at the bottom and top of the appliance, and after cooking is complete, an auto-warm feature is activated.
7. CUISINE's Smart Pressure Cooker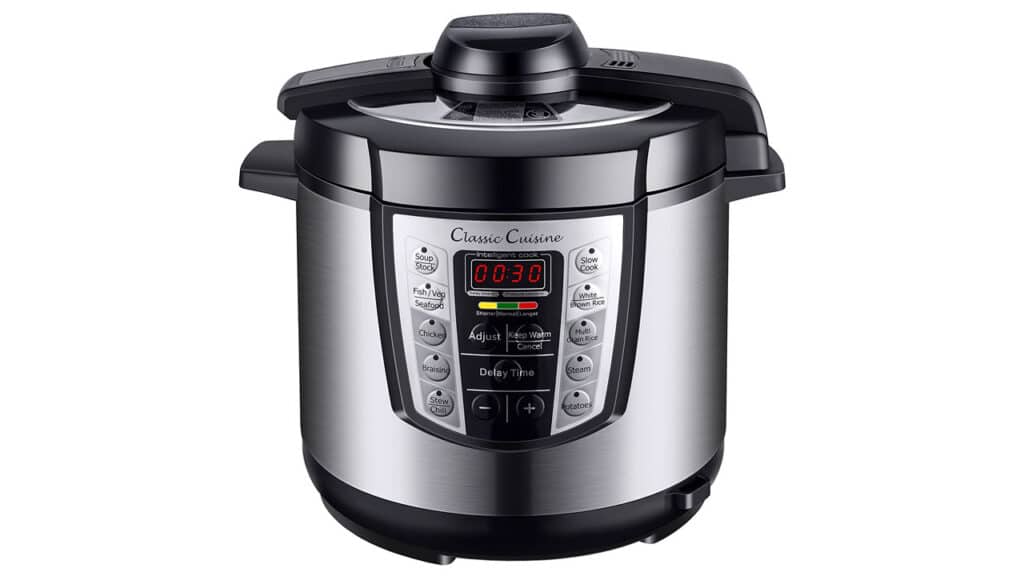 The Smart Pressure Cooker from TEAM CUISINE swiftly cooks meals without sacrificing flavor or nutritional content. Without a lot of preparation, you may produce precisely colored and uniformly cooked meals. Simple Bluetooth and Wi-Fi pairing allows for many other uses, including recipe suggestions and remote cooking. With the Smart Pressure Cooker from TEAM CUISINE, enjoy quick, tasty cooking. The key to pressure preparing food is the machine's gentle steam release, which reduces pressure while also preventing overcooking of your meal.
The TEAM CUISINE SMART APP may be downloaded and used through Wi-Fi and Bluetooth to control your cooking remotely, find recipes, and access many other incredible functions. This pressure cooker contains a safety valve, a non-stick interior, and an electronic lock that locks during cooking.
Note: Smart Pressure cookers accelerate the cooking process by trapping steam within a completely closed pot, boosting the pressure where the food cooks (usually to around double atmospheric pressure). This raises the boil point of the water. Because of others electric models are advertised as multicookers, we did consider versatility, noting the number of settings, functions, and features that were offered, but we primarily considered these products as Smart pressure cookers.
See More:
Best 18 Smart Kitchen Appliances For Your Home
9 Best Smart Refrigerators on The Market Right Now
14 Best Smart Air Fryer on The Market Right Now