Introduction.
The Smart refrigerator is the home's soul if the kitchen is its heart; without it, breakfast, lunch, supper, and late-night munchies simply wouldn't be the same. Modern refrigerators are more sophisticated, networked, and functionality than ever before. All smart refrigerators employ Wi-Fi connectivity to improve your user experience, even though some may connect with other connected devices in your house or feature a family hub to keep everyone organized or entertained.  Smart refrigerators include a plethora of beneficial features that are all intended to make our lives much simpler. These features range from communicating to the Amazon Alexa and Google Assistant gadgets to having separate beverage centers to maintain your wine collections in top condition.
The top Smart Refrigerator on the market right now
1. Samsung: 26.5 cu. ft. Large Capacity 3-Door French Door Refrigerator with Family Hub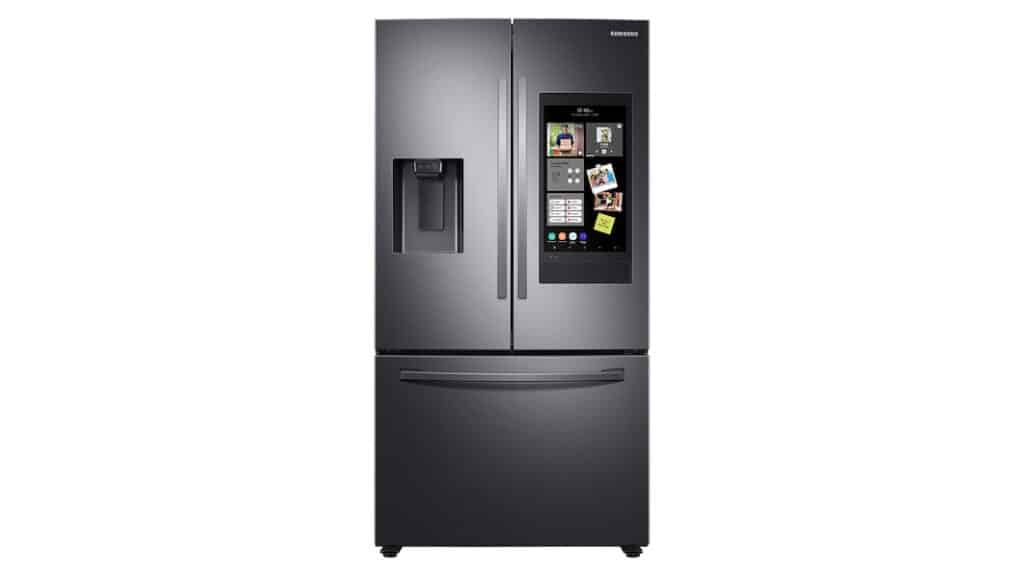 When it concerns maintaining constant temperatures, which is essential for keeping food in the Smart refrigerator fresh, Samsung Smart refrigerators have done admirably. Our specialists adore that this selection includes a built-in Family Hub, allowing you to operate all of your smart gadgets from the big screen and have them communicate with one another. You can access calendars and notifications on the hub, tell Alexa to set a countdown, make a note to purchase eggs, show family photos, and more. If you have a suitable video doorbell, you can even monitor who is at the door from your refrigerator if you have one.
2. LG: 27 cu. ft. Side-By-Side InstaView™ Refrigerator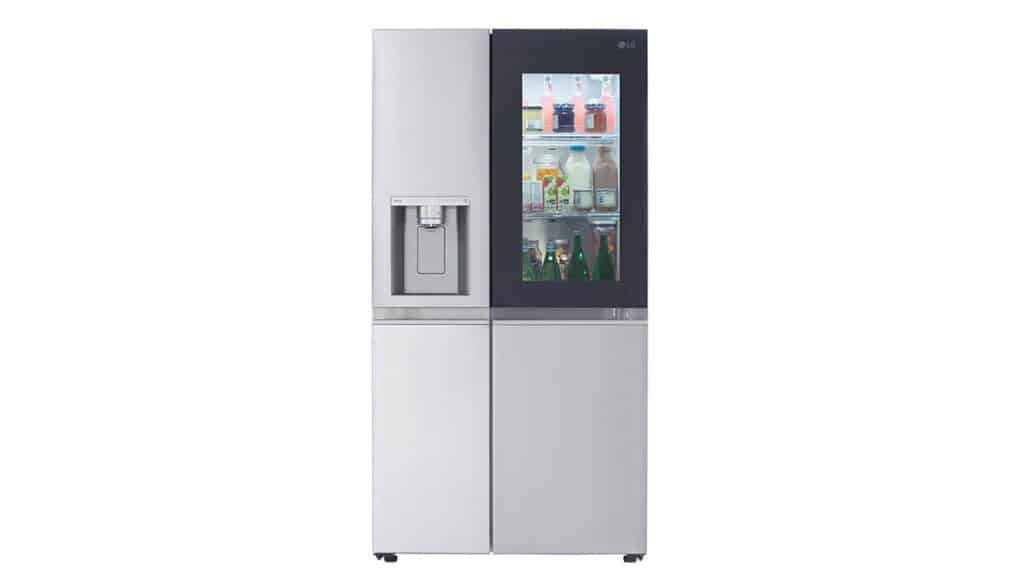 In addition to having a clean and contemporary appearance in the kitchen, this Smart fridge from LG has an InstaView display that is 23% larger than earlier models and enables you to view within the fridge by lightly tapping the glass twice. You don't have to open the door, that's correct. Through the LG ThinQ app, you can adjust the refrigerator's temperature whenever you like. You can also remotely monitor your refrigerator and get helpful warnings when it's time to change the water filter or if somebody accidentally left the Smart refrigerator door open.
3. Miele MasterCool series smart refrigerator column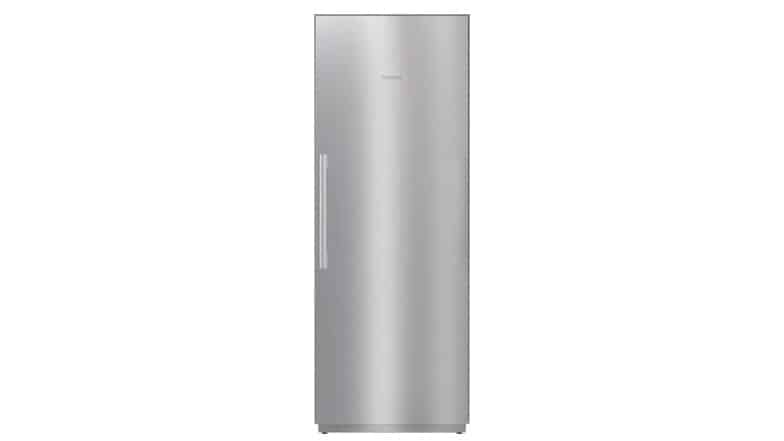 The 30-inch column Smart refrigerator from Miele's MasterCool series boasts a ton of intriguing features, including smart technology. The refrigerator has a push-to-open door that is operated by mild pressure from your palm rather than a door handle. When the refrigerator door is opened, LED strips mounted inside the appliance gradually get brighter. With just a touch of your finger, you can change the temperature or lighting of the Miele refrigerator. Even the touch display's background color is customizable. Remote operation of this refrigerator is possible when it is linked to the Miele app. To change the temperature, use the app.
4. GE: Profile™ 27.9 Cu. Ft. Smart Fingerprint Resistant 4-Door French-Door Refrigerator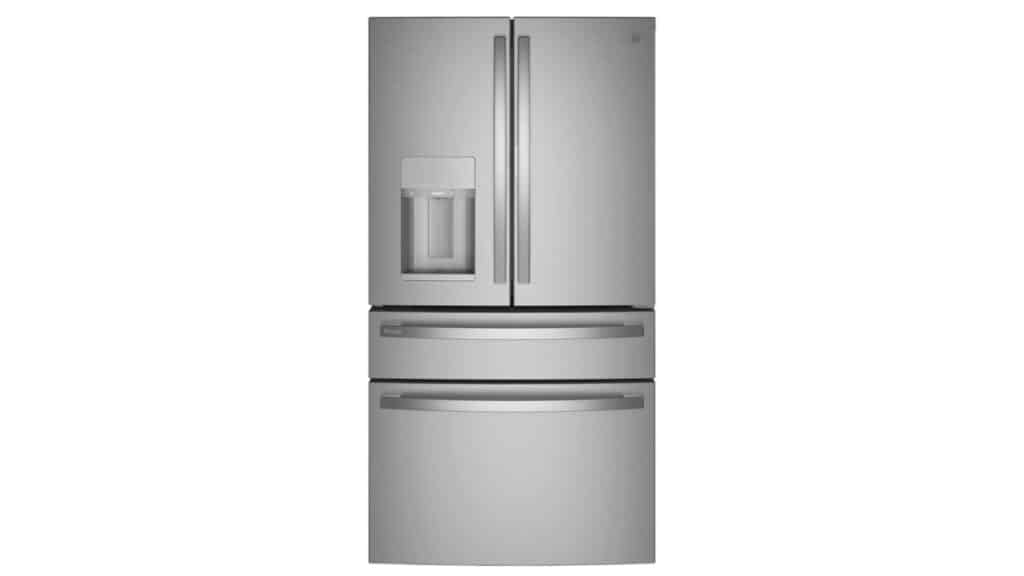 With a ton of features, notably IFTTT, accomplish things your applications and devices couldn't do on their own, this smart fridge from GE wowed experts. For instance, you could program a light in the kitchen to switch on automatically whenever the fridge door is opened. The fridge offers a helpful door-in-door arrangement that enables you to access. It is also Google Assistant and Alexa compatible. When you need to quickly grab things juice bottle, this function is helpful.
5. Samsung: Bespoke 4-Door French Door Refrigerator (29 cu. ft.)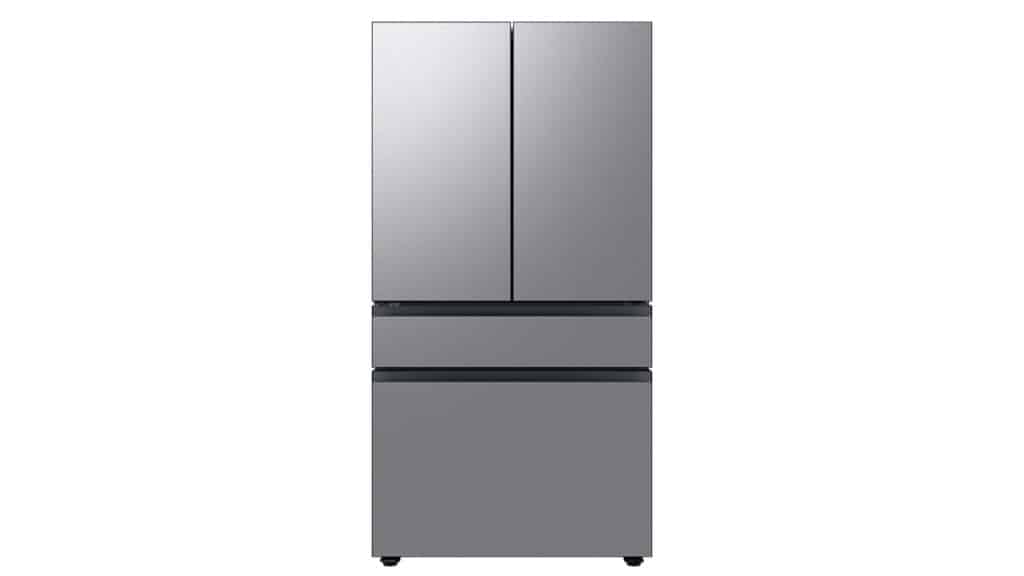 Editors praised its timeless design as well as the fact that you can choose from a three-door or four-door type and from three materials (glossy glass, match glass, and steel) which come in lovely hues like emerald green, dawn yellow, and others. The ability to choose the color you desire for each door panel is the nicest feature. While preparing supper, you may stream movies or TV shows using the Family Hub that comes with this refrigerator. You can also monitor and manage the fridge's temperature from a distance using the Samsung SmartThings app.
6. LG: 30 cu. ft. Smart Wi-Fi Enabled Door-in-Door® Refrigerator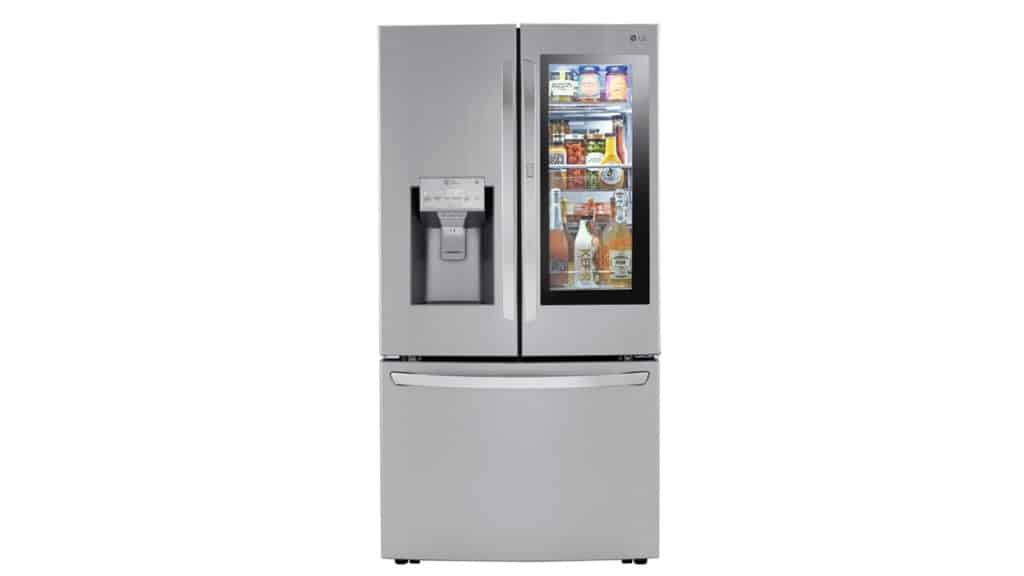 This recommendation from LG is a smart fridge with a traditional three-door design that has built-in Wi-Fi as well as Alexa and Google Assistant compatible. By installing the ThinQ app, you can get maintenance advice, usage statistics, and notifications about potential issues delivered directly to your phone. Although this model does not come with a family hub and an InstaView panel, it does include a door-in-door layout, adjustable bins for easy access, and a craft ice maker.
7. Bosch: 800 Series French Door Bottom Mount Refrigerator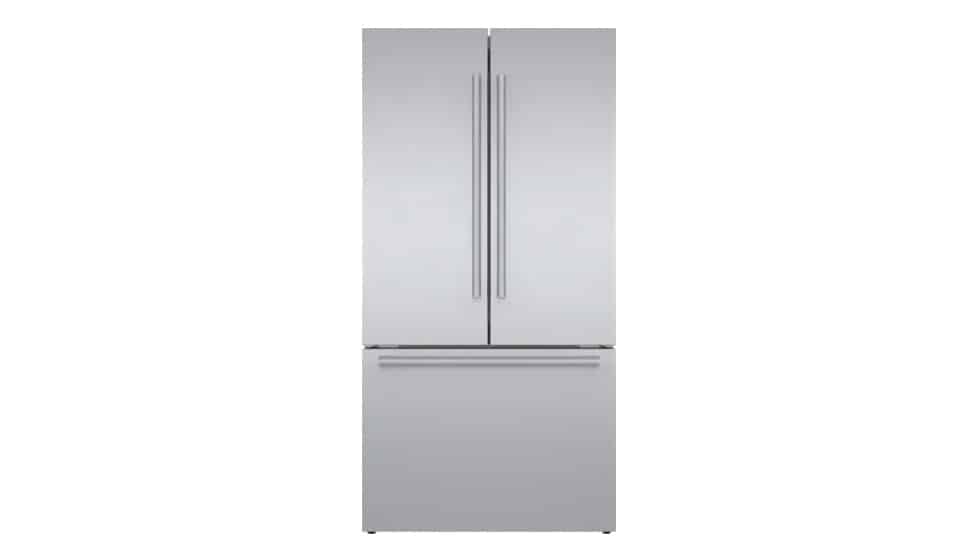 This freezer drawers out not just for its cutting-edge style and superior build quality, in addition to its adaptable inside layout. The movable FlexBar upon that back wall, that makes utilisation space you ordinarily wouldn't use and enables you to organize little goods like condiments or eggs, was well-liked by our experts. We were especially delighted with the glass display beverage center section, which has touch-control settings for humidity and temperature management and can contain up to 35 cans as well as 17 wine bottles.
8. GE Café: 27.8 Cu. Ft. Smart 4-Door French-Door Refrigerator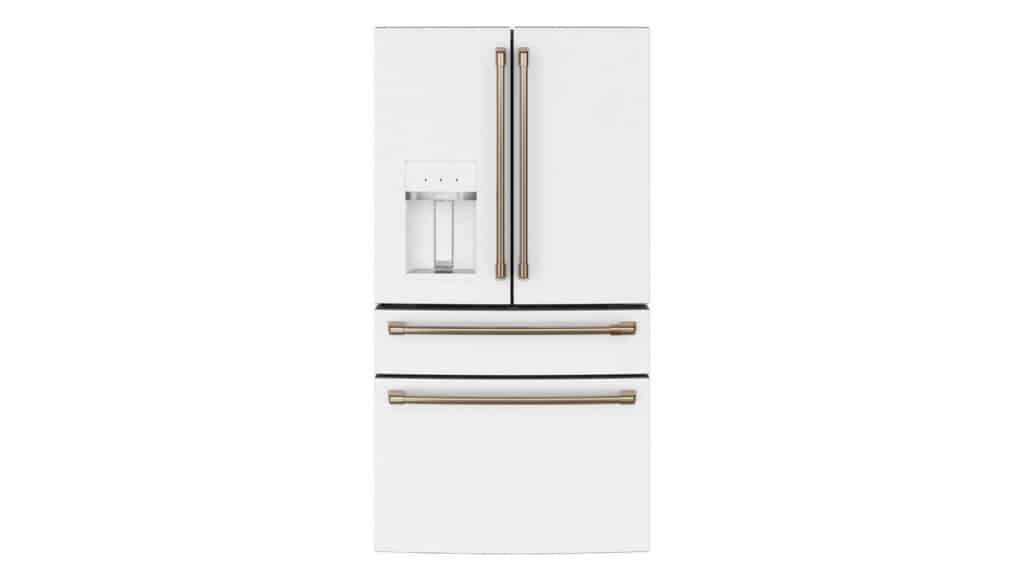 This Smart Refrigerator includes built-in Wi-Fi, is compatible with Google Assistant or Amazon Alexa, and provides remote control, monitoring, and diagnostics. Lauren Matthews, group director of digital content, like how the app notifies you when your water purifier needs to be changed and helps you keep track of whether the door is left open and ajar, a helpful feature. The automatic water dispenser, though, is Matthews' preferred feature. She also like the water dispenser's light, which turns on as you get closer to it. This feature is useful for filling up on water at night.
9. Hisense: Hisense 26.6-Cubic-Foot French Door Refrigerator With Ice Maker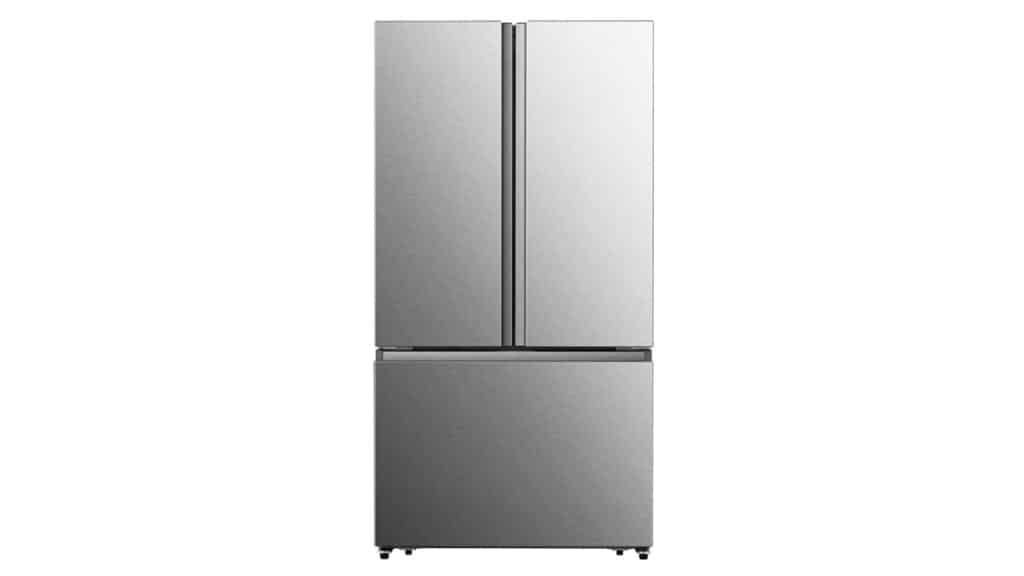 This is the appliance for you if you want some "smart" capabilities but don't care about or desire expensive high-tech features. This Smart refrigerator, which is best suited for bigger families, provides plenty of room to store all of your fresh and frozen foods, as well as gallon door storage, a sliding glass shelf, and a full-width pantry drawer. This Energy Star-certified refrigerator features electronic temperature control, LED lighting, "Super Cool/Super Freeze" options, and an internal water dispenser for cold, filtered water via a button on the inside.
Note: There are a number of things to consider when purchasing a Smart Refrigerators. Since you'll need to make sure the proportions of your preferred fridge and your accessible kitchen real estate coincide, the specifications of your kitchen will undoubtedly be important. This is as a growing number of smart refrigerators are now available on the market. Basic refrigerators may have other high-tech capabilities like LED lights, ice makers, including electronic temperature control even while they lack Wi-Fi connectivity to offer these services.
See more:
Best 18 Smart Kitchen Appliances For Your Home
14 Best Smart Air Fryer on The Market Right Now
6 Best Smart Slow Cookers on The Market Right Now